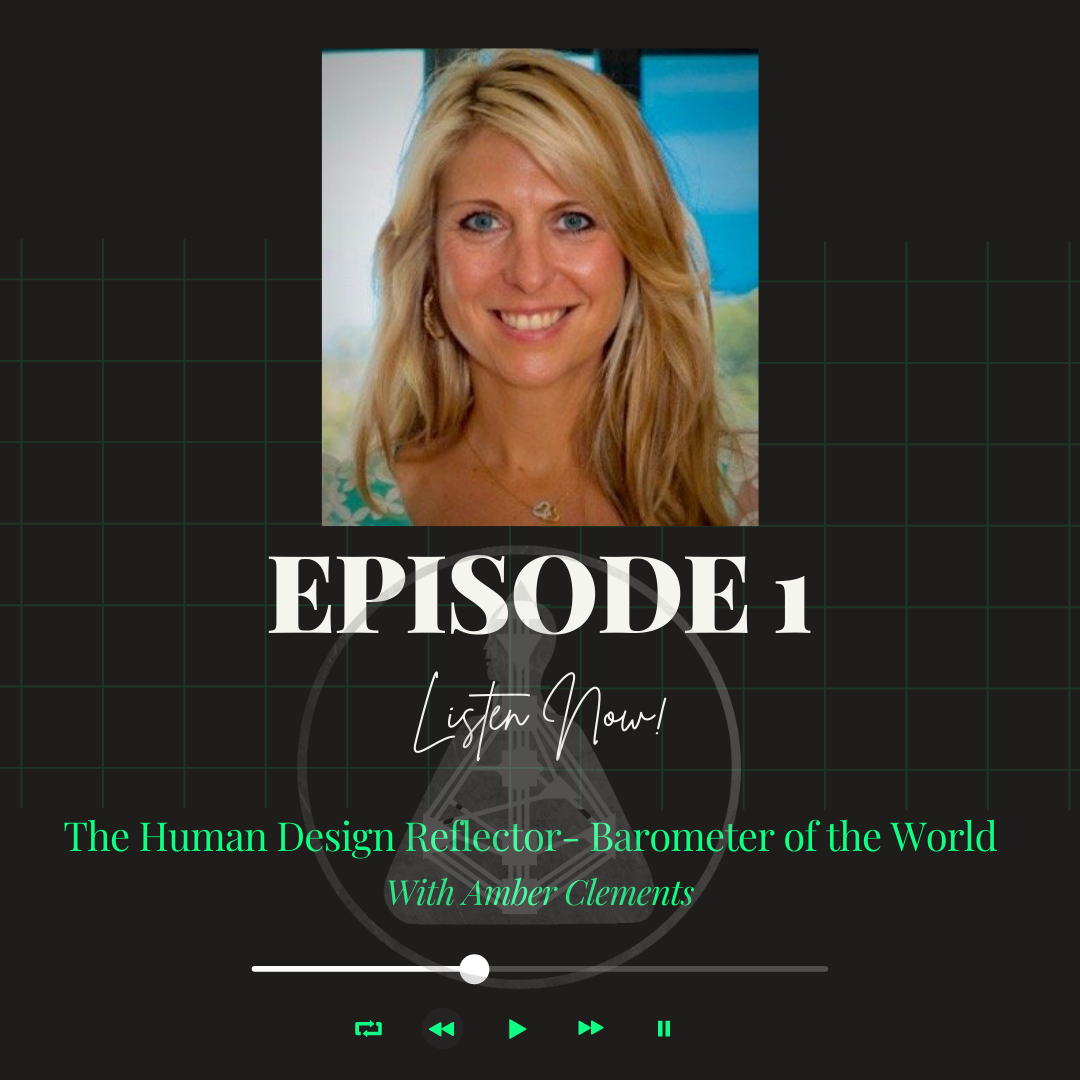 Today's beautiful conversation is with Amber Clements. Amber is a 1/3 reflector, an international author, a qualified Human Design Analyst, a Quantum level 4 Design Specialist and Quantum Alignment Practitioner who has presented for the past two years at the International Human Design conference, hosted by Karen Curry Parker.
Amber runs her own business, Change your Way. During today's chat, we talk about her experience with finding out she is a Reflector, the trials and tribulations she has encountered, her desire to become a qualified analyst in Human Design, and sharing with us her wonderful insights that she's learnt from coaching and helping many Reflectors in her business to date.
Amber's book, The Human Design Reflector: Barometer of the World, can be purchased via her website, Amazon, or a good book store near you. It's a must read for the new Reflector.
Her new book collaboration, Stop Overworking & Start Overflowing is also available on Amazon.
Amber can also be contacted via her website – https://www.changeyourway.com.au/ or on the socials
Instagram: https://www.instagram.com/humandesign_australia/
Facebook: https://www.facebook.com/HumanDesignInAustralia
➔ Stay Connected With Reflector Reflections Podcast
► Website: https://www.reflectorreflections.live
► Instagram: https://www.instagram.com/reflectorreflections
➔ Don't Forget To SUBSCRIBE! We're on Spotify, Itunes, Google Podcasts and Youtube.
#HumanDesign #humandesignreflector #humandesigncommunity
Podcast: Play in new window | Download
Subscribe: Google Podcasts | Spotify | Blubrry | RSS