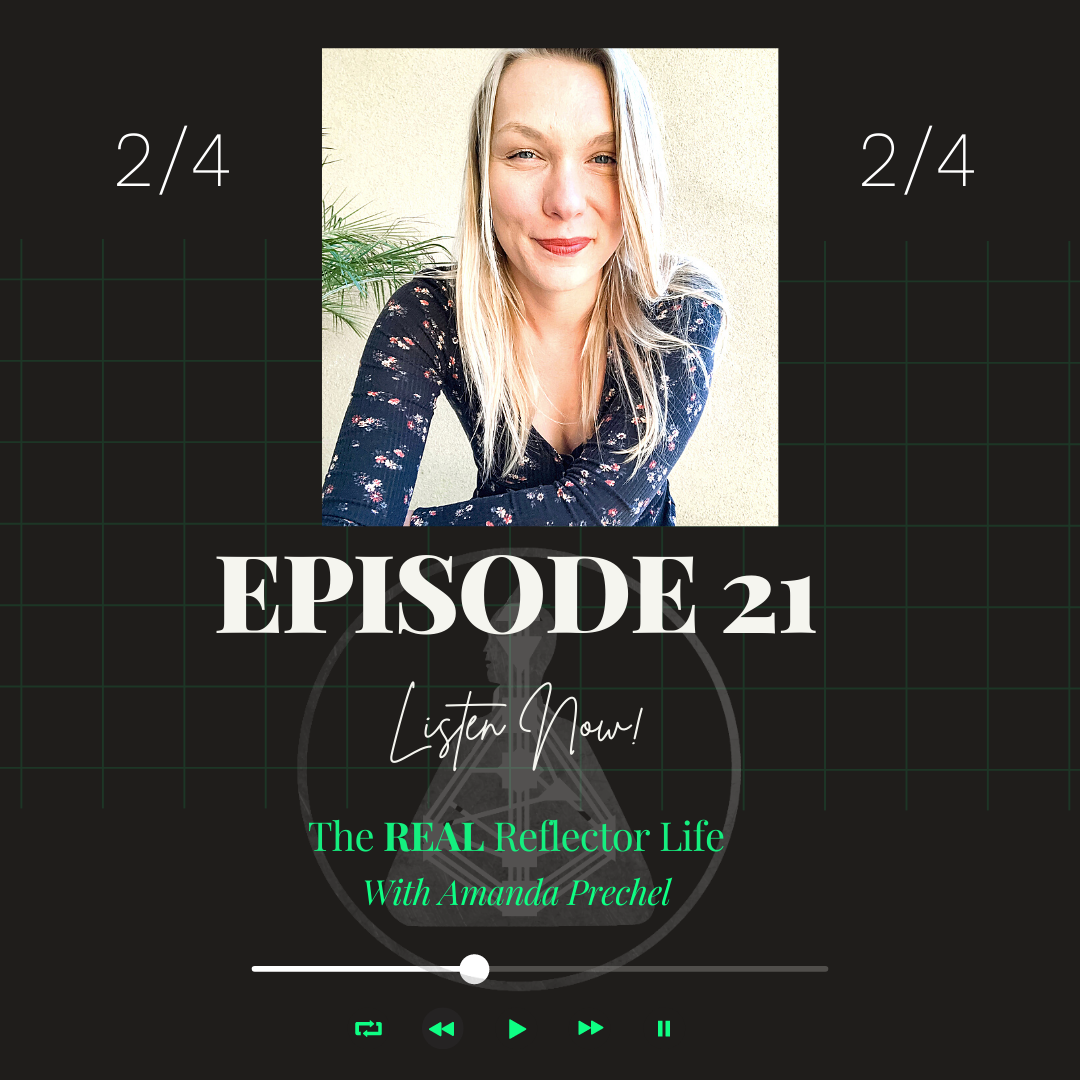 Today's beautiful conversation is with….Amanda Prechel. We talk a lot about finding out you are a reflector, how to navigate that, how support can benefit us, and her journey in this online world being a Reflector.
Amanda is a 2/4 Reflector and the curator of Reflector Life. She's a Human Design Reader, a Reiki Practitioner, offers psychic readings, and has now launched her own Podcast, Reflector Life, and is releasing a newly updated course for Reflectors, "Reflector Journey".
Amanda's been in this space for quite some time and is trusted as a very wise sage for us Reflectors. I'm so very grateful to all her knowledge shared, her gifts given to the world, and for being always being open, honest, and giving in this world.
Check out all she offers at – https://app.acuityscheduling.com/schedule.php?owner=18682492
Amanda can be contacted via:
Instagram: https://instagram.com/reflectorlife
Facebook: https://www.facebook.com/reflectorlife
Spotify: https://anchor.fm/reflectorlife
Website: https://amandaprechel.com/
➔ Stay Connected With Reflector Reflections Podcast
► Website: https://www.reflectorreflections.live
► Instagram: https://www.instagram.com/reflectorreflections
► Spotify: https://open.spotify.com/show/2tUQnhvy8Dt56foOlihLX8?si=986b6ed801eb42df
► Itunes: https://podcasts.apple.com/us/podcast/reflector-reflections/id1590802375
➔ Don't Forget To SUBSCRIBE and share the love!
We're on Spotify, Itunes, Google Podcasts, and Youtube.
#HumanDesign #humandesignreflector #humandesigncommunity #coaching
Podcast: Play in new window | Download
Subscribe: Google Podcasts | Spotify | Blubrry | RSS